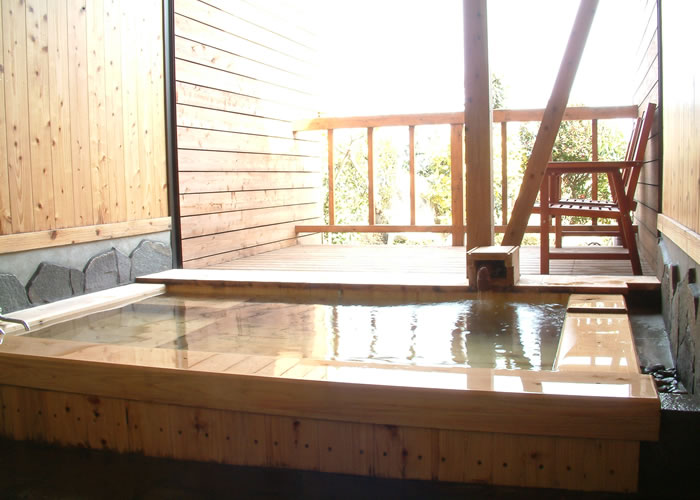 A bathtub made from Japanese cypress
When you are in a forest, both your body and soul are deeply relaxed. This is an effect of the aromatherapy that comes from the aromas of the trees. The trees emit a "forest aroma" known as phytoncide. Japanese cypress contains large quantities of this phytoncide. As such, this hinoki bathtub made from Japanese cypress offers the same relaxation effect as being in a forest as well as having antibacterial and deodorizing properties.
Fees
Free (Guest-only facilities)
Amenities
Natural charcoal shampoo, conditioner, and body soap are provided.
Facilities
Wood deck, wash basin, lounge, hair drye.
*face towel and bath towel is not installed. We sell at the front desk.
*Guests are free of charge.