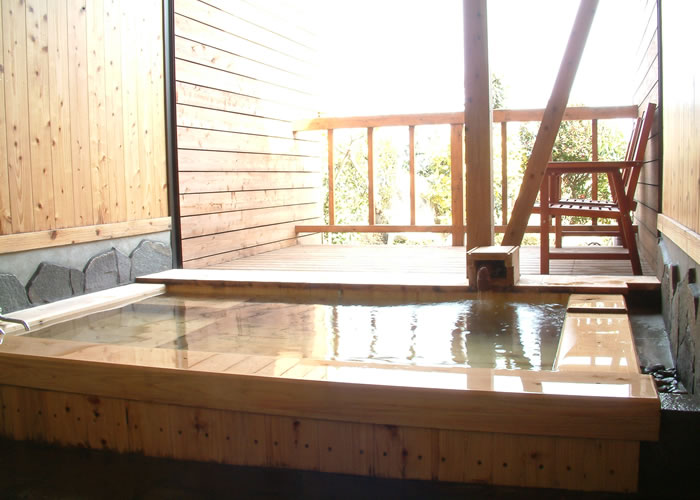 A bathtub made from Japanese cypress
When you are in a forest, both your body and soul are deeply relaxed. This is an effect of the aromatherapy that comes from the aromas of the trees. The trees emit a "forest aroma" known as phytoncide. Japanese cypress contains large quantities of this phytoncide. As such, this hinoki bathtub made from Japanese cypress offers the same relaxation effect as being in a forest as well as having antibacterial and deodorizing properties.
business hours
11:30-15:00 everyday (final admission: 14:00)
Operation hours may be changed or our facility may be closed due to maintenance or for other reasons.
Contact us for details before your visit.
*Infants are also available.
Fees
Fees: 2,500 yen for 50 minutes / four people per room
Additional 500 yen for every 15 minutes over 50 minutes.
Amenities
Natural charcoal shampoo, conditioner, and body soap are provided.
Facilities
Wood deck, wash basin, lounge, hair drye.
*face towel and bath towel is not installed. We sell at the front desk.
Face towel 200yen bath towel 800yen