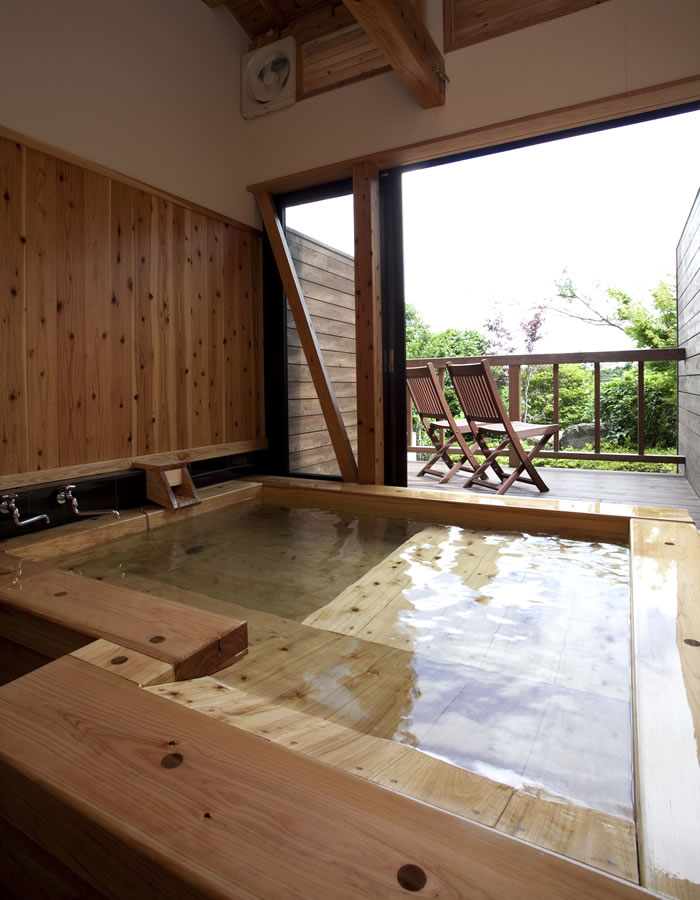 Bathtub
Hinoki (Japanese cypress) is used for bathtub and walls. The bathtub has two levels two it. There is a level that is a normal depth and a more shallow level. You can lie down flat in the shallow level. Enjoy a relaxing time while taking in the scenic views of the natural environment from the deck space.
Fees
Free (Guest-only facilities)
Amenities
Natural charcoal shampoo, conditioner, and body soap are provided.
Facilities
Wood deck, wash basin, lounge, hair drye.
*face towel and bath towel is not installed. We sell at the front desk.
*Guests are free of charge.