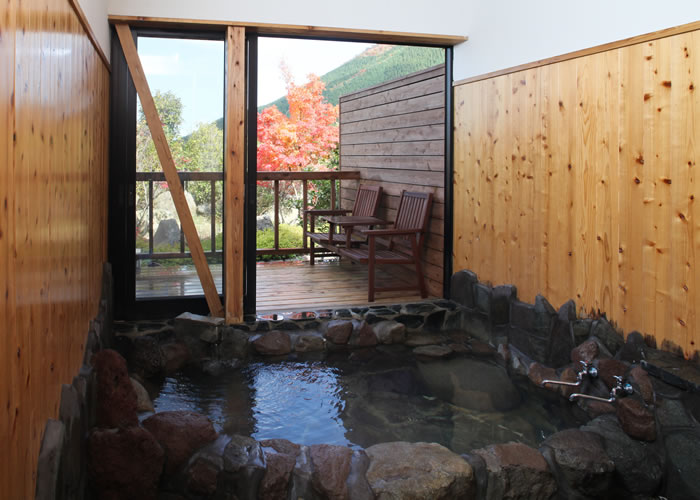 Natural rock-lined bath
This bath is the most standard bath, the iwaburo rock-lined bath. This is where you can come closest to nature in the only iwaburo in Tsukahara. The vast natural landscape that you can view from the terrace will fully soothe your tired body. Enjoy a relaxing time with your family to your heart's content while taking in the views of the great plains of Tsukahara.
business hours
11:30-15:00 everyday (final admission: 14:00)
Operation hours may be changed or our facility may be closed due to maintenance or for other reasons.
Contact us for details before your visit.
*Infants are also available.
Fees
Fees: 2,500 yen for 50 minutes / four people per room
Additional 500 yen for every 15 minutes over 50 minutes.
Amenities
Natural charcoal shampoo, conditioner, and body soap are provided.
Facilities
Wood deck, wash basin, lounge, hair drye.
*face towel and bath towel is not installed. We sell at the front desk.
Face towel 200yen bath towel 800yen